How To Download and Play Brawl Stars on PC
May 24,2022 | vip
Coming from the developers of Clash of Clans, Brawl Stars has made a name for itself in the MOBA world for so many good reasons. Released back in 2018, Brawl Stars still remain to be a top choice for players who are just starting out with this exciting genre of games.
With no official pc release, the game is available to play on IOS and android with thousands of active players every month. With a loyal community and active updates, the game has attracted a lot of pc gamers as well. So, in this guide, we are going to explain everything that you need to know to get started with Brawl Stars on PC!
Brawl Stars Gameplay
Brawl Stars is a multiplayer online battle arena (MOBA) title with exciting PvP and PvE gameplay. The game features a slew of different characters called Brawlers that the player can choose for battle. Each Brawler comes with its own unique skills and abilities that make it different from other characters in the game.
Brawl Stars, unlike many other MOBA titles, offers some very unique game modes, each having its own different objectives and features that the player has to account for. The game also features a number of customization options that the player can use to give their character a personalized touch. As you progress through the game, you unlock new modes and characters to keep yourself hooked.
Although, the game is super fun to play on mobile devices it surely lacks the thrill of a MOBA title that you can get on a big screen playing with a mouse and keyboard. However, you can play Brawl Stars on PC using Gameloop android emulator.
Play Brawl Stars on PC
If you are looking to experience the ultimate thrill of Brawl Stars, you have to play the game on a PC. Playing the game on a mobile device is fun but it surely doesn't come anywhere close to what your pc can offer. Luckily, getting started with Brawl Stars is as easy as it gets.
You can play Brawl Stars on PC using Gameloop by simply following these few easy steps:
Since Brawl Stars is not directly available on Gameloop, we will have to install it from Google Play Store.

Gameloop has made that super easy, all you have to do is search for the game you are looking for in the search bar.

Gameloop will then ask you to install the "Google Play Store Component". Simply click on Install and wait for the installation to complete.

Once, the installation is finished. You can proceed to Google Play Store by clicking on the "Go To Play Store" button.

Search for "Brawl Stars" in the Play Store search box and click on Install.

That's all! Now you can play all your favorite android games directly from Play Store using Gameloop.
Why Gameloop?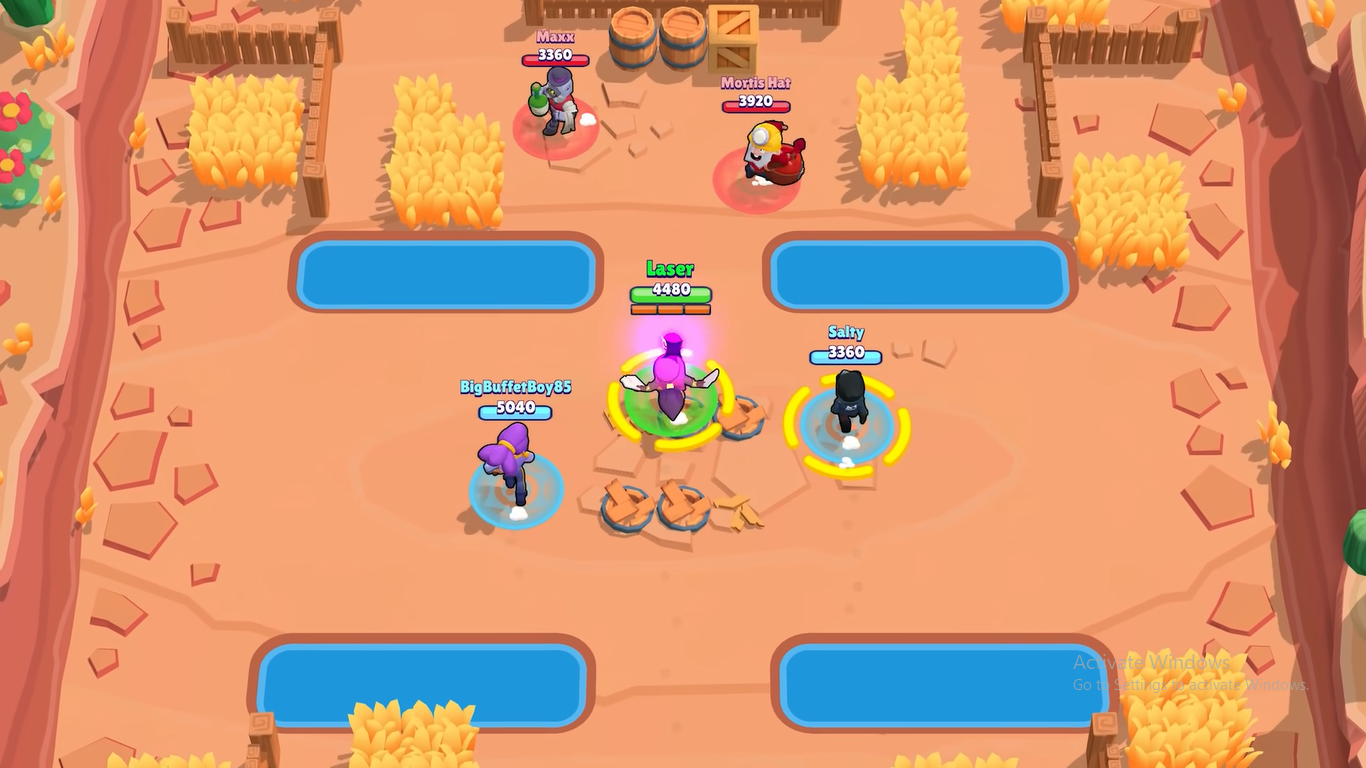 Brawl Stars is a hectic MOBA title with so much going on and sometimes keeping track of everything can prove to be quite a hassle, especially with touch controls on a small screen. And while there are many other android emulators out there to run Brawl Stars, Gameloop goes the extra mile to ensure that your games are optimized to run smoothly on your pc.
Getting started with Brawl Stars using Gameloop is extremely easy and with Gameloop's smart keymapping system, you will have no problem setting up the touch controls to work with your keyboard and mouse input. You can set up your own custom controls by simply dragging and dropping key inputs on top of your touch layout to auto-bind the keys.
Gameloop gives you all the control to change the game settings according to your PC's specs for much-fitting gameplay. You can play around with different emulator settings to figure out the right ones for your pc. With a much bigger screen and easy controls, you can get an edge over your competitors and climb the ranks faster.
Benefits of Playing Brawl Stars on PC
Playing Brawl Stars on PC gives you quite a lot of freedom and much quicker controls to execute your moves faster with the help of a keyboard and mouse. MOBA games are always much better to play on a big screen and a powerful device, which is something that a mobile device lacks.
With Gameloop's powerful AOW engine, you can play Brawl Stars at a much higher quality with a constant framerate to ensure a smooth gaming experience. Playing on a big screen is always a plus when it comes to playing a MOBA game, it helps you see the finer details and keep track of your enemies to land the perfect attacks!
Comment