How To Download and Play Clash Royale on PC
May 26,2022 | vip
Clash Royale has been out and around for quite a while now with a massive player base that's very loyal to the game. Coming from the developers of Clash of Clans, Clash Royale is an ultimate online multiplayer strategy title that takes a very innovative approach, combining features from different genres.
Released back in 2016, the game has remained at the top of the charts for the best mobile RTS games. So, if you are just getting started out or have been grinding in the game for a while, you might want to gear things up and switch to a bigger screen for a better experience. Well, you can do that with ease using the Gameloop emulator that allows you to play Clash Royale on PC using your mouse and keyboard.
Clash Royale Gameplay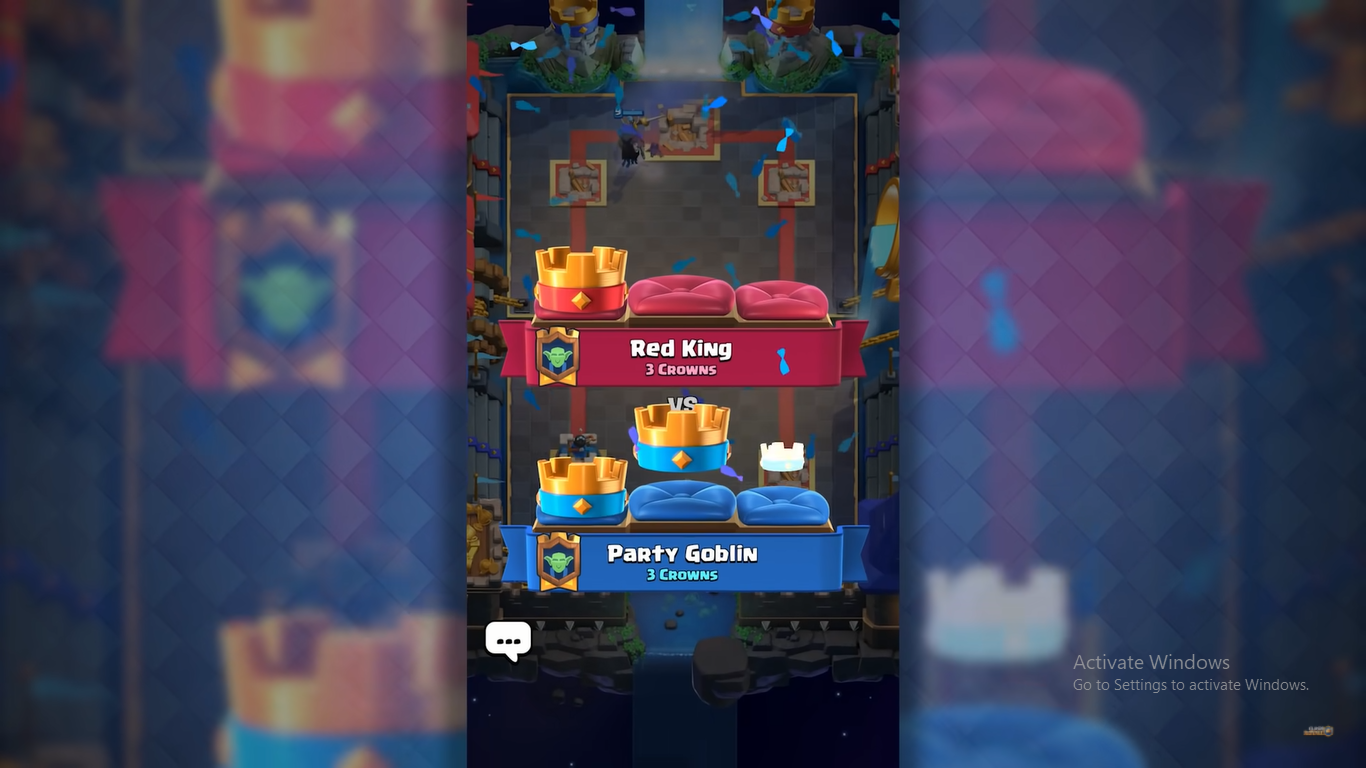 Clash Royale features an intense RTS gameplay with exciting elements from tower defense and card games. Players can either go slow in the 1v1 or plan out strategies with their friends in 2v2 game mode. The goal of each match is to destroy as many towers of opposing teams as possible while defending yours in the meantime.
Each game lasts up to 3 minutes unless the "King tower" from either side is destroyed. But if no winner is decided in the 3-minute time, extra 2 minutes are added on with the objective of destroying one enemy tower. Different game modes offer different features and require different strategies to over-wit the opponents.
The game also features a ton of different cards, each representing troops, buildings, and attacks with different rarities powers. Clash Royale offers an exciting skill-based gameplay with a trophy-based progression system. Crush your competitors by playing Clash Royale on pc.
Play Clash Royale on PC
If you have been playing Clash Royale for a while and you want to make that sweet transition from your mobile screen to a bigger one on PC. You can do so with ease using the Gameloop android emulator that offers one of the best mobile gaming experiences right on your PC for free.
Getting started with Clash Royale on PC using Gameloop is super easy. All you have to do is follow these simple step-by-step instructions to get Clash Royale for PC.
Since Clash Royale is not directly available on Gameloop, we will have to install it from Google Play Store.

Gameloop has made that super easy, all you have to do is search for the game you are looking for in the search bar.

Gameloop will then ask you to install the "Google Play Store Component". Simply click on Install and wait for the installation to complete.

Once, the installation is finished. You can proceed to Google Play Store by clicking on the "Go To Play Store" button.

Search for "Clash Royale" in the Play Store search box and click on Install.

That's all! Now you can play all your favorite android games directly from Play Store using Gameloop.
Why Gameloop Emulator?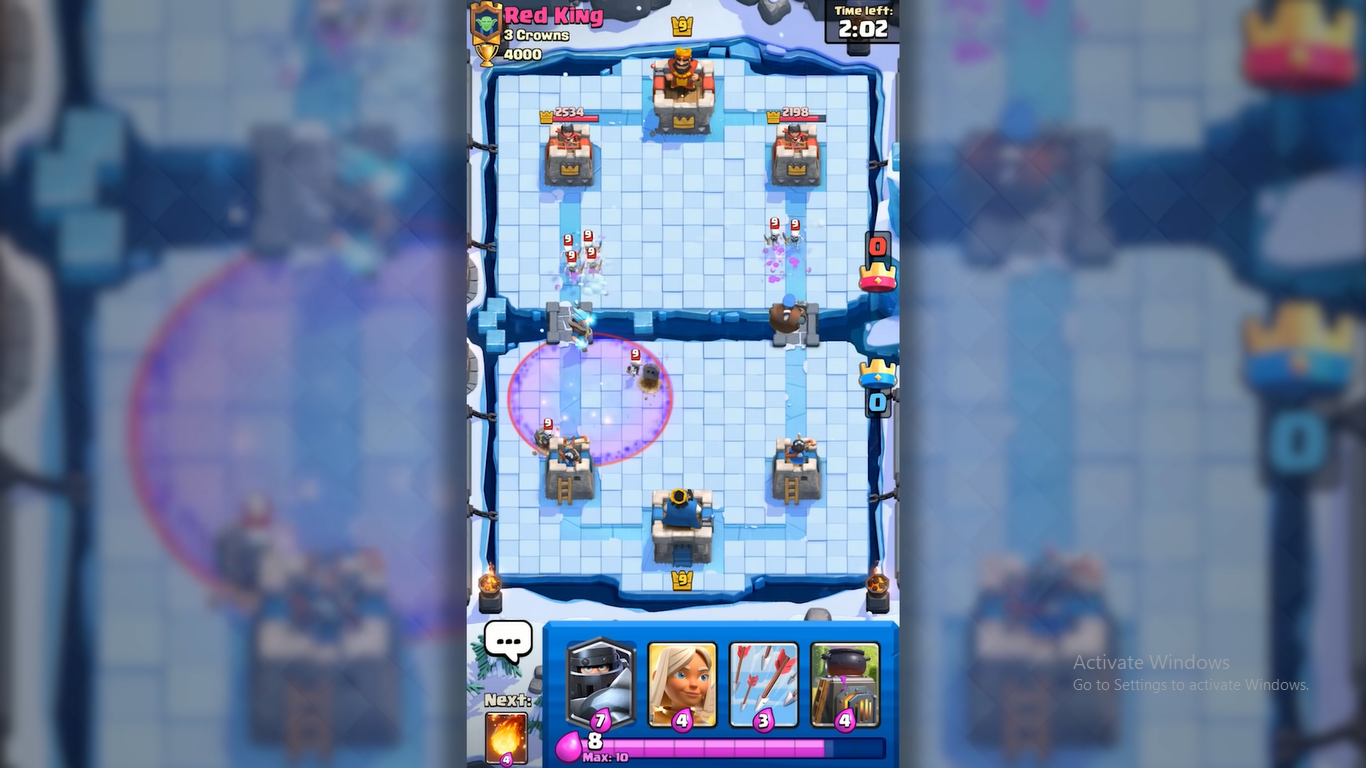 Clash Royale is widely played on mobile platforms but for someone who's been playing on PC, making the transition on a small screen can be pretty hard. And for someone who wants to join the Clash Royale community without having to get the game on mobile, Gameloop is surely the best option out there.
Unlike other emulators out there, Gameloop brings an optimized gaming experience to ensure that your PC's performance doesn't take a hit. Gameloop has a massive and ever-growing library of mobile games that you can play directly on your pc. With a powerful anti-cheat system, Gameloop strives hard to protect your online matches from potential hackers.
One of the most important features that make Gameloop stand out is the smart keymapping that allows players to easily bind their touch controls with keys on the keyboard and mouse for much quicker and easier control. You can even use your controller to play the game if you want and it would be just as easy to set up.
Benefits of Playing Clash Royale on PC
Playing Clash Royale on PC makes it super easy for a variety of reasons. You can be twice as fast with your playstyle compared to playing the game on mobile using your mouse and keyboard with custom controls. You can use hotkeys to quickly access menus and execute your strategies faster.
Also, playing on a big screen comes with its own perks allowing you to track every little detail of the game. With Gameloop's powerful engine, you also get to enjoy high-definition graphics without putting extra load on your pc.
Comment
Back to guides.